Between history and legend, an evocative route in the places of the Medici
The Medici Route is a path of 78.3 km, of medium difficulty, which can be covered in 4 or more days.
It starts at the Cascine Medicee of Prato and arrives in Fucecchio, after having crossed those territories where the Medici lived, hunted and amused, shaping wonderful landscapes also depicted by Leonardo Da Vinci in his paintings.
Stages
The route, identified by the specific signs, is mainly developed on local roads and CAI paths.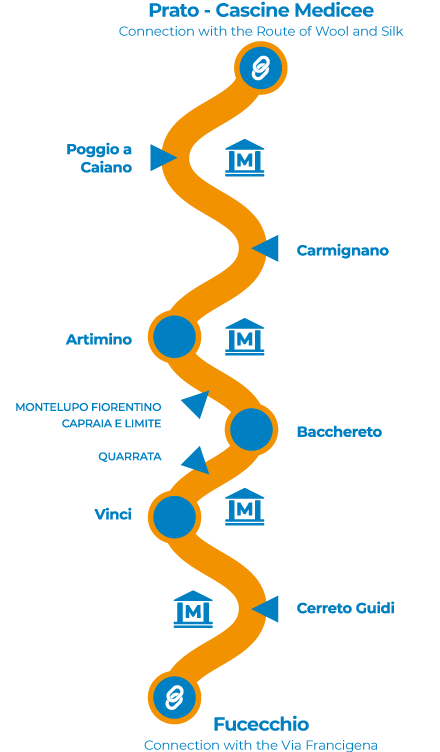 Along the route
Along the way there are four Medici Villas, today recognized as Unesco World Heritage sites, but also historic villages, ridges and valleys, natural parks, archaeological sites and numerous historical and artistic sites.

The Medici Route is also a strategic connection between the Route of Wool and Silk and the Via Francigena, allowing the walker to join the Padan and Northern European spaces with the spirituality of the Eternal City.